I could smell gas and found gas on the intake manifold under the gas pump. I notice some streaks under the plug on the side of the FI so I put Permatex around it.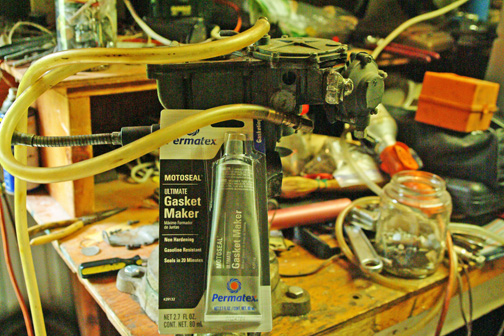 This was not the leak. I noticed that it was dripping from the seal of the gas pump so I removed it and put Permatex there also. That was not the leak either. Turns out that is the low point and I could not see where it was coming from.
I decided to remove it and bench test it and rigged up a gas return system, fuel output to the fuel distributer connected to the gas inlet.
The other hose is connected to the tee above the vacuum diaphragm. By sucking on this and using a drill to turn the gear pump. gas flows pressurizing the system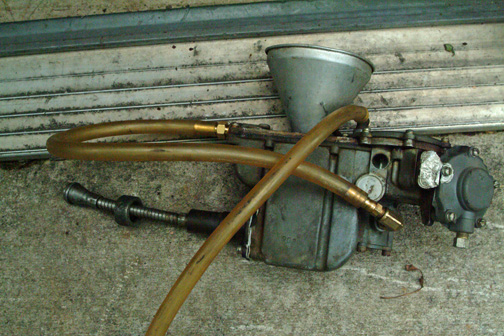 Top cover to gas chamber removed for filling it.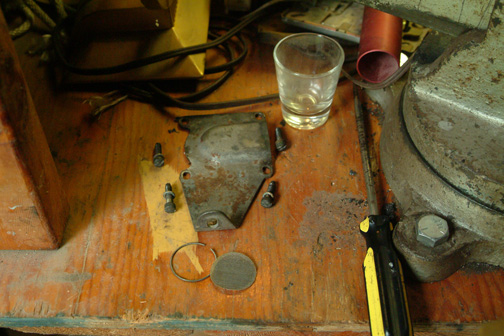 I put it in a smooth jaw vice, filled it and tested it.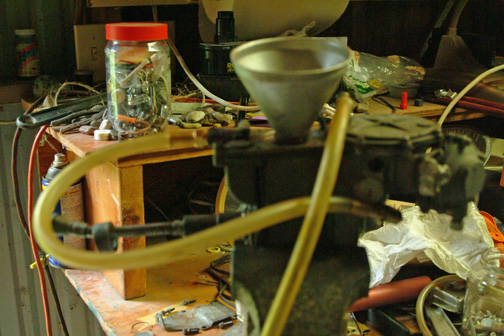 The leak was coming from the O-ring where the wire mesh gas filter is.
I removed the three screws (see picture below - view from bottom) and under the filter screen was a lot of gray junk (Lead?).
I cleaned what I could and put the screen in a shot glass with Acetone.
The Acetone turned gray. I did it again and then with gas.
The O-Ring was brittle and broke coming out. I replaced it with a 5/8" ID x 13/16" OD x 3/32" W. When stretched to go into the grove, it thinned out to about the same size as the other one and it stopped the leak.
Sorry, I put the filter and O-Ring back on without taking pictures!